A Better Alternative to Baby Registry
IN A NUTSHELL
Ditch the traditional baby shower gift registry and opt for digital invitations with an integrated gift list. Easily create adorable animated invitations, personalize messages, and compile your gift preferences. Share invitations via messaging apps for a hassle-free, thoughtful baby shower experience. Start by clicking here.
Make it easy
Are you planning a baby shower and want to make it easier for your guests to choose the perfect gift?
Say goodbye to traditional gift registries and welcome a more convenient and user-friendly option: sending a digital invitation with a built-in gift list.
We invite you to try out how easy it is. Start creating your invitation with gift list.
Add beautiful cards to the list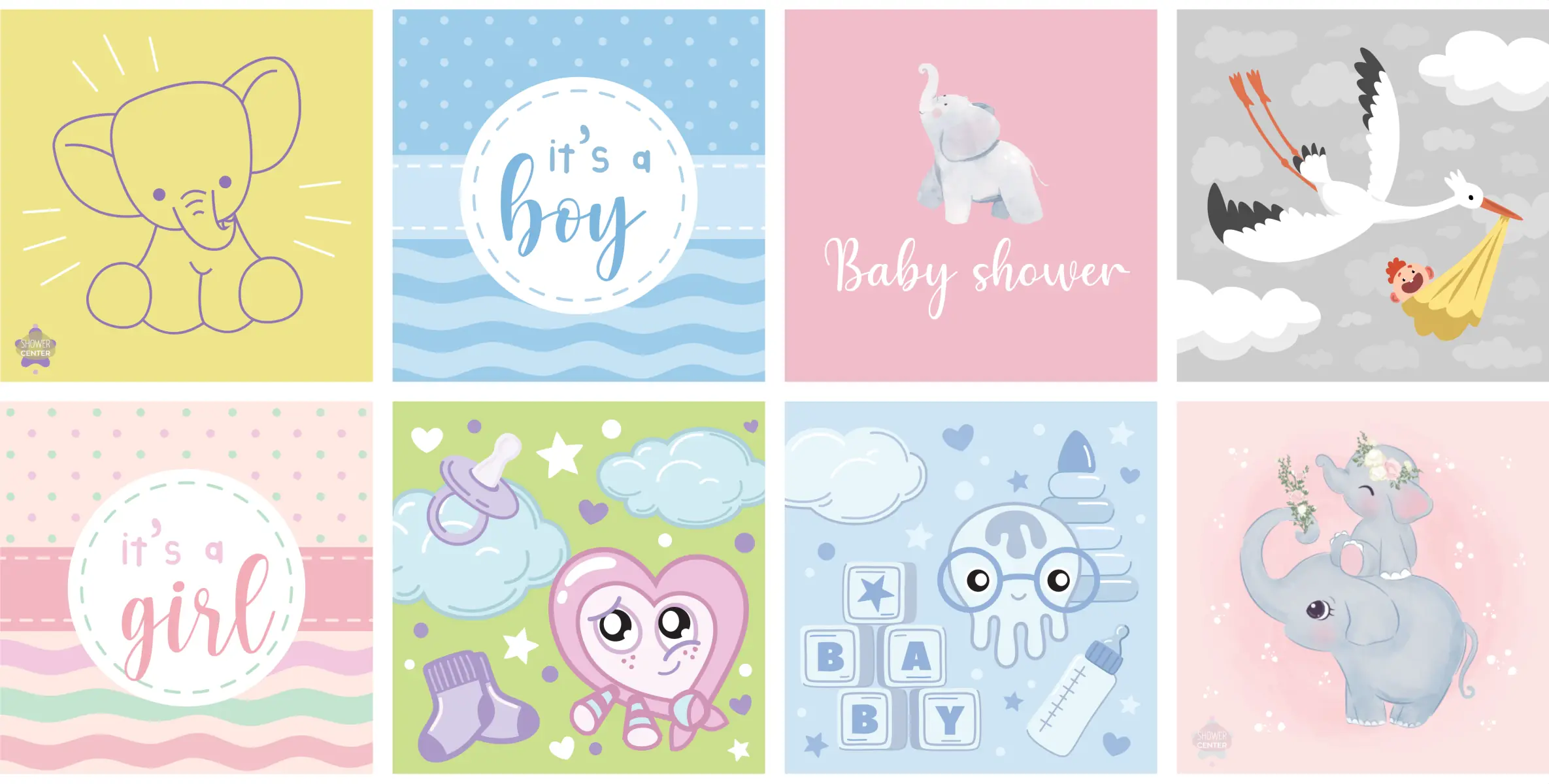 You can add a personalized message to the card, the location, the date of the event… you can even add a Google Maps link or a video call link and, of course, the gift list. You can share everything through WhatsApp, Messenger or your favorite application. Everything in one place!
Create a card with gift list here
Creating Beautiful Animated Invitations
At our platform, you can effortlessly create stunning, animated baby shower invitations. Whether you want to add a personal touch with your own text or let AI generate a heartfelt message for you, the choice is yours. Plus, you can include all the essential event details, making sure your guests are well-informed.
Introducing the Gift List
Now, here's the real game-changer – our integrated "gift list" feature. With just a few clicks, you can compile a list of desired gifts that your guests can choose from. No need to limit yourself to a single store's selection; you have the freedom to select items from various retailers, ensuring a wide range of options for your friends and family.
Easy Sharing via Messaging Apps
Once your invitation is ready, you can easily send it out to your guest list through popular messaging apps like WhatsApp, Messenger, or any other favorite platform. No need for paper invitations or snail mail; everything is just a tap away.
How It Works
Create Your Invitation: Visit our Free Online Baby Shower App.

Design Your Invitation: Personalize your baby shower invitation with beautiful animations and customized text.

Compile Your Gift List: Add the items you'd like to receive as gifts to your "gift list."

Share with Ease: Once your invitation is perfect, send it out to your guest list via your preferred messaging app.

Enjoy a Hassle-Free Baby Shower: Your guests can choose gifts from the list, ensuring that you receive items you truly want and need.
By sending a digital invitation with a "gift list" included, you're making the baby shower experience more enjoyable for everyone involved. Your guests will appreciate the convenience, and you'll cherish the thoughtfulness of their chosen gifts.
So why stick to the traditional "gift registry" when you can embrace this innovative, hassle-free approach? Try it out today, and let your baby shower be a memorable and stress-free celebration.
---