Baby Shower Invitations Apps
IN A NUTSHELL
The easiest way to create an invitation for our baby shower is on the Baby Shower Card Maker website. You can choose your favorite design from various styles and send it to your WhatsApp friends or other apps with just one click. In this article, we explore different alternatives, some of which might take a bit more time and design skills.
Online programs to create an invitation
Internet offers several tools that make the task of creating a baby shower invitation easier, whether we want to create a digital, printed, or virtual card. Here is a list of the best online tools. All of these sites have free versions and a multitude of ready-to-use templates.
Baby Shower Card Maker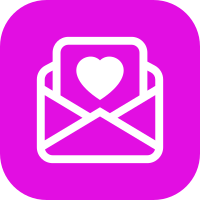 If we are looking for a simple and complete solution with beautiful cards, without having to do all the design work, this is the best option. On this page, we find various designs of digital baby shower invitations. And that's not all. After choosing the design we like the most, the web application can send the card directly to WhatsApp or any other app, where we can select the contacts to send it to.
Optionally, we can also include the gift list for the event, which guests can confirm.
It is the easiest-to-use application and is completely free. Visit: Baby Shower Card Maker: digital invitations for baby showers
Canva · The Most Well-Known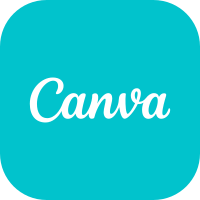 If we have enough time and some design skills, with Canva we have plenty of options to create the card of our dreams. Once the design is finished, we'll have the option to download the image, and sending it to the guests is up to us.
Although most options are paid, there's a free plan available, with access to key features and basic templates. It has a free plan with access to the main features and basic templates. Visit: www.canva.com
Adobe Express · Leader in Design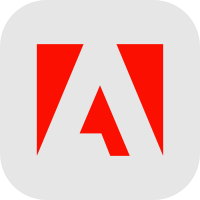 Express is not just another program for making baby shower invitations. Here, Adobe offers its proposal for online graphic design. With enough time and some knowledge of graphic design, we will have complete freedom to create the card of our dreams. After creating an account, the free web application synchronizes with other Adobe mobile apps, allowing us to create and edit from any device. Ideal if we are going to create many cards with different styles. It does not allow adding a gift list or sharing online.
Free Starter plan with access to basic features. Individual plan, paid, which you can use for free during the first two months and have access to all design features. Visit: www.adobe.com/express
Vista Create · Canva's Twin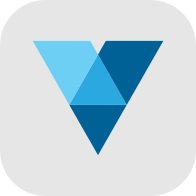 Vista Create is another online design tool and the strongest competitor to Canva. Although the two apps are similar, Vista has some advantages over Canva, such as allowing us to change the size of the design without having to start over and other options in its free plan that its competitor reserves for the paid option. It also requires some design skills and enough time to put everything in place. It does not allow adding a gift list or sharing online.
Free plan with access to basic images and templates. Visit: create.vista.com
Poster my wall · Online Designs

An interesting option. We can choose from hundreds of customizable designs. Since they are created by users themselves, the quality varies greatly from one design to another. So, we may have to explore quite a bit before finding something we like. However, it is worth it for the wide variety it presents.
Downloading an image in basic resolution is free. We have to pay for a higher-resolution image, for example, if we want to print the design. Visit: es.postermywall.com
Looking for something different?
Perhaps, something easier or faster? You can check out our Complete Guide to Baby Shower Invitations. There you will find many more ideas.