Step into the future of event invites! Enjoy animated, online invitations that outshine print and outdated digital cards. Customize your invite effortlessly with event details and even add AI-generated messages. Embrace innovation with us!
Instructions
Select your card
Choose from our beautiful and diverse designs that suit all styles and tastes. Simply click on your preferred image.

Customize the text
Shape your event effortlessly! Add key details like date, time, and location – you can even skip some. With AI, crafting a personalized message is a breeze. Enhance with map or video call links. Your event, your way!

Preview
Review the card before sharing to ensure it's perfect.

Gift List
Want to include a personalized gift list with the invitation? Help your guests choose the perfect present. You can deactivate this option if you prefer.

Share your creation
Choose how to share the digital invitation you've created:

Send it directly to WhatsApp,
Copy the link,
Use your preferred app,
Share it on social media, or
Send it via email.
Get ready to wow your guests with the best digital and fully personalized invitation! Start now!
Why Animated Cards Are Better?
Animated cards bring your event to life! With a wide variety of charming designs, you can capture the essence of your celebration in a unique and special way. Personalize the text, add links to maps or video calls, and even include a gift list for an interactive and memorable experience for your guests.
Say goodbye to old-fashioned printed cards and welcome the innovation and practicality of animated digital invitations. Surprise your loved ones and share the excitement of your event in a fun and eco-friendly manner.
Creating Unforgettable Memories with Online Invitations
A baby shower is a heartwarming celebration that brings loved ones together to welcome a new life into the world. The invitation to this special event sets the tone for the entire celebration. To add an extra touch of excitement and creativity, consider using animated cards for your baby shower. We will share the advantages of these virtual invitations and guide you through the process of finding and using them to create lasting memories for your upcoming baby shower.
The Charm of Virtual Invitations
Digital cards have the power to leave a memorable impression on your guests. Unlike traditional paper invitations, these digital invitations can capture the essence of your joyous occasion. With charming designs, playful animations, and interactive elements, online cards make the invitees feel more involved in the celebration even before it begins.
Embrace the Magic
Your baby shower is a momentous occasion that deserves an equally special invitation. By choosing digital cards for the baby shower, you can set the stage for a joy-filled celebration and create lasting memories for all your loved ones. The charming animations and personal touch will leave a lasting impression on your guests and make your baby shower a truly unforgettable event. So, dive into the world of digital cards and get ready to embark on a journey of excitement and love as you await the arrival of your little one. Congratulations and best wishes for a magical baby shower!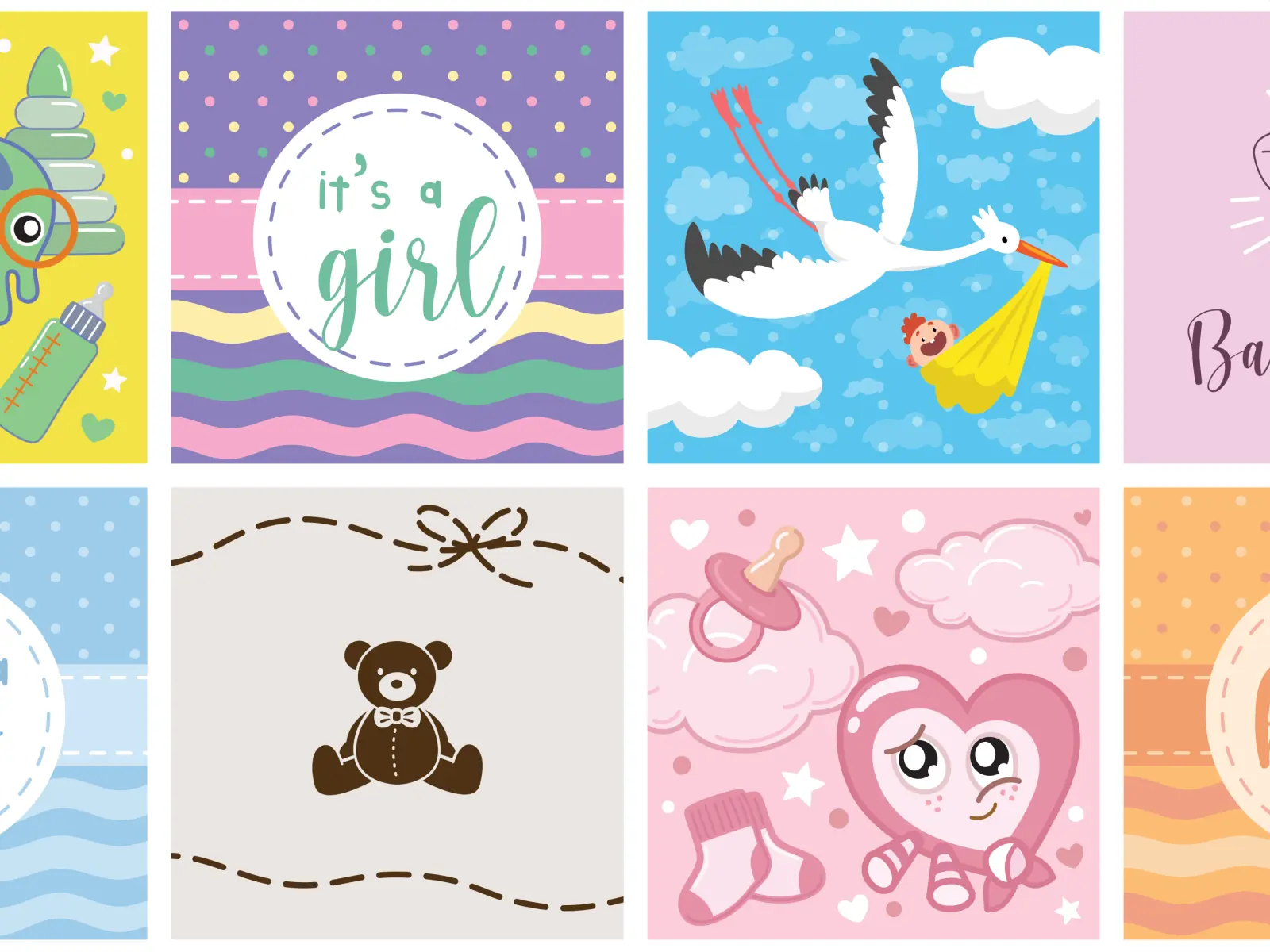 Customize
Preview
Join us for a baby shower