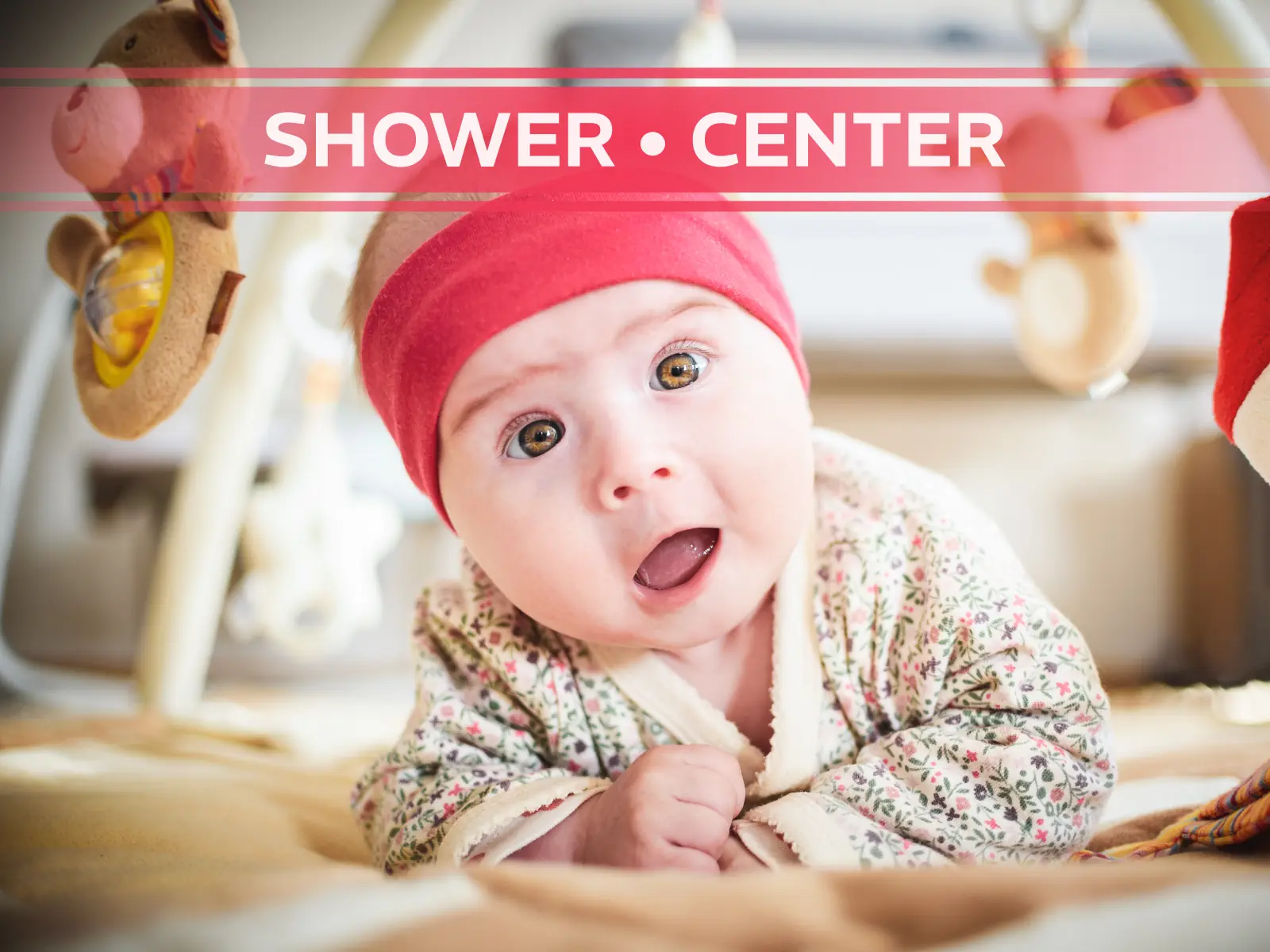 All about the baby shower in one place
Free online tools
Baby Shower Central:
Plan, Invite, Decorate & Play
Shower Center is your one-stop hub for creating the perfect baby shower! Explore a fantastic array of free tools and information to plan, create invitations, manage gift lists, decorate, prepare delicious food, and organize fun games. Let's make your celebration extraordinary!
Streamlined Planning
Effortlessly orchestrate your event using our free, user-friendly web application, Baby Shower Planner, thoughtfully positioned at the bottom bar across every page of SHOWER•CENTER.
With Baby Shower Planner, you can streamline the planning process and craft a truly memorable baby shower experience.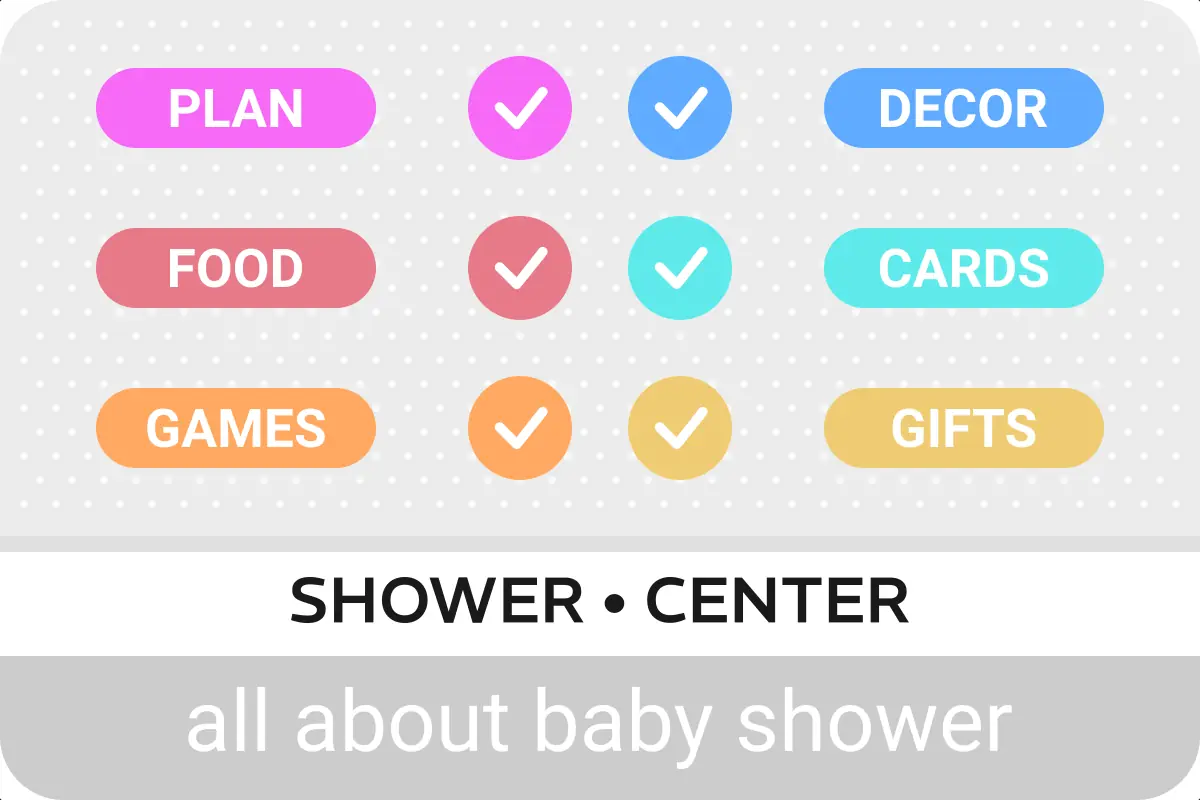 Essential FAQs
Fundamental ideas for effortlessly organizing an exceptional baby shower. Let's create a party filled with joy, love, and unforgettable memories!
A baby shower must include:
decorations tailored to the expectant mother's taste,
practical gifts for the baby such as clothes, diapers, and toys,
delicious food and beverages,
fun games,
a special cake, and
small favors for the guests.
These elements ensure a successful celebration.
The key is to ensure the expectant parents and guests feel happy and comfortable during the celebration. Consider their preferences and plan activities that reflect the welcoming spirit for the new family member.
A successful baby shower focuses on creating an atmosphere of joy and love, allowing everyone to share the excitement of the baby's arrival and strengthen family and friendship bonds.
Traditionally, close friends or family members of the expectant mother host the baby shower. However, nowadays, anyone close to the mom-to-be can take charge of the organization.
A baby shower is usually held during the third trimester of pregnancy, typically between weeks 28 and 36. It's advisable to avoid dates too close to the due date to prevent unexpected surprises.
The location of the baby shower can vary depending on the preferences and convenience of the hosts. It can be held at someone's home, a restaurant, an event venue, or even outdoors, depending on the time of year and weather conditions.
More ideas
Typically, close family members and friends of the expectant mother are invited to the baby shower. It's also common to invite coworkers or more distant acquaintances, depending on the proximity and size of the event.
To ensure a successful baby shower, we recommend opting for digital invitations. They are the most modern and eco-friendly choice. With just a few clicks, you can design personalized invitations that reflect your style and theme. Additionally, your guests can quickly RSVP, making the event planning a breeze.
Yes, a gift registry is helpful to ensure that the gifts received are appropriate and useful for the expectant mother and baby. It also helps to avoid duplicate gifts and makes it easier for guests to choose presents.
Some popular activities at baby showers include themed games, such as guessing the size of the mom's belly, completing a crossword with baby-related terms, or question-and-answer games about motherhood and parenting.
The opening of gifts can be a traditional part of the baby shower. Some moms prefer to open them during the party, while others may choose to do so in private later. It's essential to respect the preferences of the expectant mother.
While not obligatory, it's common to express appreciation to guests for their attendance with small favors, such as personalized keepsakes or small goody bags with treats or symbolic items.
Consult with the expectant mother about her preferences and needs to ensure the baby shower is special for her.
Plan well in advance to allow ample time for organizing everything.
Set a budget and stick to it to avoid overspending.
Have fun! A baby shower is a joyful and emotional celebration, so enjoy every moment.
Beyond Baby Showers: Exploring Alternative Birth Celebrations
While baby showers have been a long-standing tradition to honor expectant mothers, there's a delightful array of alternative birth parties that can bring even more joy and excitement to the arrival of a precious little one. Whether you're looking to spice things up or simply want to explore different ways of celebrating, let's dive into some fantastic alternatives to the classic baby shower.
Gender Reveal Party
A gender reveal party is a fun-filled event where friends and family come together to discover the baby's gender. The suspense builds up as a creative surprise is revealed, whether it's through the popping of a confetti-filled balloon, slicing a cake, or releasing colored smoke. The gender reveal party adds an element of anticipation and excitement for the expectant parents and their loved ones.
Baby Sprinkle
A baby sprinkle is a lighter version of a baby shower, often held for parents who are welcoming their second, third, or subsequent child. Rather than extravagant gifts, guests typically bring essentials like diapers, wipes, or other practical items to support the growing family. It's an intimate gathering that celebrates the new addition without overwhelming the parents.
Diaper Party
Diaper parties are becoming increasingly popular for soon-to-be fathers or co-ed baby celebrations. This casual and laid-back affair is all about showering the parents-to-be with a stash of diapers and wipes to prepare them for the diaper-changing adventures ahead. It's a great way for fathers to get involved and bond with their friends while sharing some laughs and baby advice.
Virtual Baby Shower
When distance or other circumstances make gathering in person difficult, a virtual baby shower comes to the rescue! Thanks to technology, family and friends from across the globe can join in the celebration via video calls. Games, gift openings, and heartfelt messages can all be shared virtually, making it a unique and inclusive experience.
Adoption Shower
An adoption shower is a heartfelt way to celebrate the expansion of a family through adoption. Just like a baby shower, this event showers the parents with love, support, and thoughtful gifts to help them in their new journey. It's a beautiful occasion to acknowledge the power of love and family bonds beyond biological connections.
Baby Showers for Fathers
In recent times, baby showers have become inclusive events that celebrate both parents-to-be. Baby showers for fathers provide an opportunity for dads to share in the excitement and anticipation of their new role. These gatherings often include games and activities tailored to dads' interests, creating a memorable experience for everyone involved.
Sip and See
A "sip and see" party is held after the baby is born, allowing friends and family to meet the newborn and "sip" on beverages while catching up. Unlike a traditional baby shower, this celebration focuses on introducing the baby to loved ones, creating lasting memories, and cherishing the first precious moments together.
In a nutshell: Celebrate it your way!
When it comes to celebrating the miracle of birth, there's no shortage of creative and meaningful options. From gender reveal parties to adoption showers, each alternative offers a unique twist to honor the expectant or new parents and welcome the little one into the world with love and joy. So, why stick to the conventional when you can explore these exciting and heartwarming alternatives? Whether you're planning a party for yourself or for a loved one, the options are endless, and the memories will be cherished for a lifetime. Happy celebrating!